Hamburg 2024
50 Years Copenhagen Declaration 1973-2023 - Historical questions of European Identity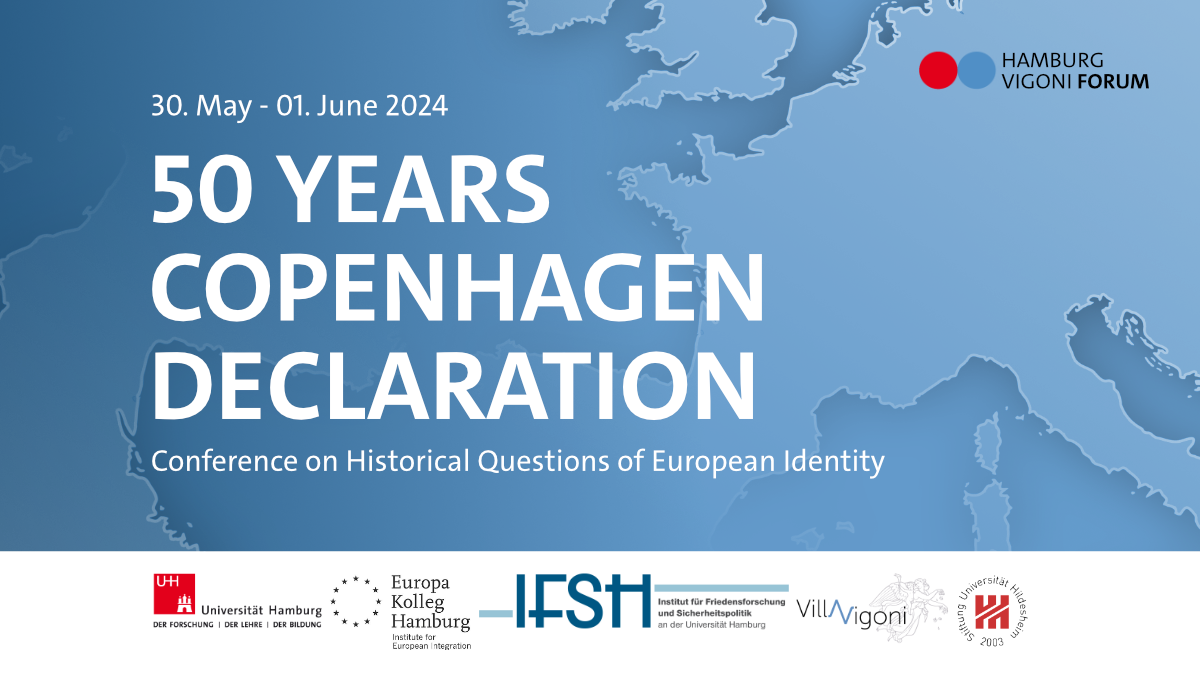 In a historically unique document, the heads of state of the member states of the European Community affirmed their will to introduce the concept of European identity into their common external relations at the European Summit in Copenhagen in December 1973. 50 years after its adoption, the aim of this international conference is to discuss the context and implications of a document that is unique in the history of the European Communities: the Copenhagen Declaration.
The third conference of the Hamburg-Vigoni Forum, "50 Years Copenhagen Declaration 1973- 2023: Historical Questions of European Identity", will take place at the Europa-Kolleg in Hamburg, Germany, from Thursday, May 30th until Saturday, June 1st, 2024, in cooperation with the University of Hamburg, the Institute for History at the Stiftung Universität Hildesheim, the Europa-Kolleg Hamburg and the Institute for Peace Research and Security Policy.
In the first part of the conference, the subject will be introduced by dealing with Europe, the EU, and questions of identity, as well as with the document and its interpretation. In the second part, the Declaration will be analyzed from the perspective of the large founding states (Germany, France, and Italy), and in the third part from the perspective of the Benelux countries. In a fourth section, the Copenhagen Declaration is to be examined in light of the Northern Enlargement (United Kingdom, Denmark, and Ireland). A fifth part will examine the role of the European institutions and their contribution and reactions to the Copenhagen Declaration.